New Dodge Challenger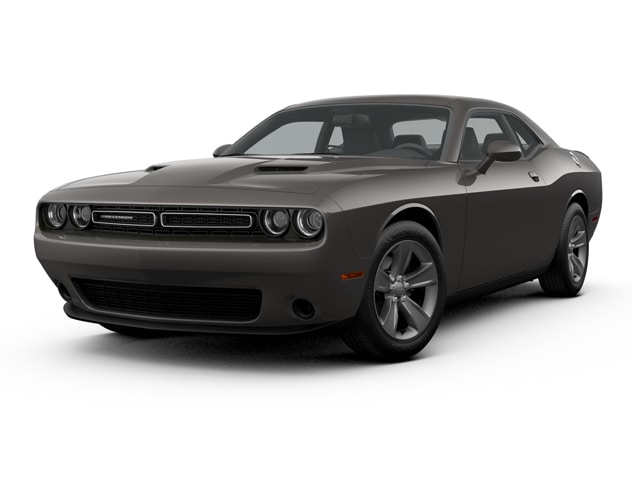 American Muscle is back in full force with the all-new Dodge Challenger from Conklin Chrysler Dodge Jeep Ram. It's back with a vengeance with all-wheel drive - the first and only family of muscle cars with all-wheel drive in the world - and power that goes beyond what's been coming out of the industry for years. Yes, Dodge has totally changed the muscle car game with the new Dodge Challenger. So much so, once you've driven it you'll never want to drive anything else again. From the 50th anniversary edition to the SRT® Hellcat Redeye, the new Dodge Challenger has taken engine performance and style to another level entirely.
Conklin Cars Chrysler Dodge Jeep Ram located in Newton KS, Serving Newton Kansas, Wichita Kansas and McPherson, Kansas Areas

If You're Into Style, The Challenger is Unmatched
Reminiscent of the most beloved muscle cars of the past, but with modern technology backing it up, the new Dodge Challenger is a gamechanger. It's big and brash but refined and luxurious at the same time. It offers high-octane performance with a look that tells everyone on the street who's the boss. From the moment you see it you'll be hooked and once you slide behind the wheel and feel the car envelop you like a glove you'll know that the Dodge Challenger is what you've been looking for since you first learned to drive. There's nothing like it on the road today for even twice the price.
The Challenger Fits Your Own High Performance
Dodge knows that the Challenger name carries a legacy - a mighty legacy - that spans generations. So, when they designed and built the new Dodge Challenger they drew on that legacy of adrenaline pumping performance and mind-bending speed to create what can only be described as a modern day beast - a Muscle Car to rival any that have come before it. Whether it's the SRT® Hellcat or the SRT Hellcat Redeye, the engine is pure energy and it responds to your commands at the slightest push. With available six-speed manual and eight-speed automatic gearboxes, this is a machine that lives up to its illustrious name and can challenge any car on the road today!
This Is A Muscle Car That Has Room To Spare
While its high performance and unique styling go a long way toward setting the Dodge Challenger apart from the other muscle cars out there, it's really the interior that separates them more than just about anything else. With class-exclusive five-passenger seating and the largest available touchscreen in the segment, there's room to spare for your passengers and plenty for them to do while they enjoy the ride. That's unheard of in performance cars today. Couple that with the available options - like available performance-inspired seats - and you have a world-class muscle car that the whole family can enjoy!
Test Drive The Dodge Challenger At Conklin!
Are you serious about performance in the cars you drive? Remember American Muscle cars fondly but disappointed in car company efforts to date? Come to Conklin and test drive the all-new Dodge Challenger. Let our expert sales team walk you through why it's quickly becoming the car of choice for performance drivers looking for an American made car to drive. You'll see it does more than live up to the name - it surpasses it. So, don't delay - get amazing pricing on the model of your choice from the extensive selection of new Dodge Challengers at Conklin Chrysler Dodge Jeep Ram in Wichita, Kansas!